Two weeks away from the biggest show of the year, and apparently no one gives a crap.  Why can't the biased media just concentrate on telling Vince's story properly and hype Flair v. Savage instead of insisting on investigating illegal activities and other petty stuff like that?
– Thankfully (for Vince) there seems to be a minor break in the onslaught of media attacking him, with the only notable pieces being Geraldo and maybe Montel Williams.  Unfortunately, no one seems to care about Wrestlemania.  (For me at the time, my interest was waning because I hadn't yet discovered RSPW, although I knew about the steroid stuff going on at the time.  My main beef with Wrestlemania was that the Savage-Flair match felt like they announced the match and then came up with the storyline after the fact.) 
– Vince's next big plan is to lead a symposium on steroid abuse in New York, with Dr. Mauro DiPasquale leading the discussion.  DiPasquale is the guy hired by Vince to police his steroid testing because he's considered the leading expert on the subject.
– WCW is already booking a card for WrestleWar '92, which will feature the annual Wargames match, with the Dangerous Alliance against a team lead by Sting.  Dave notes that the undercard doesn't sound particularly thrilling, and in fact a couple of the matches are in jeopardy because Van Hammer and Mr. Hughes "volunteered" for drug rehab.
– Although Hogan is still saying that he's gone after Wrestlemania, DON'T BELIEVE IT.  The WWF is still spending tons of money promoting him after the show, which makes it seem like they're pretty confident he'll be back in time for Summerslam.  (Nope.)  Although interviews from Flair have been great, tickets for the Wrestlemania show are still sitting under 30,000 for a show they're hyping as 72,000 on TV.  Reporters in town are telling Dave how easy it is to get free tickets for the show as they try like crazy to fill up the stadium in time.  (In fact there ended up being tens of thousands of free tickets distributed in the days leading up to the show and they STILL couldn't fill it.) 
– Nick Patrick was in a car accident, with his rental car getting rear-ended by a semi and totalled, leaving him in traction with a broken leg and ribs.  (See, that's why he had that neck brace for so long when he was with the nWo!  It was the old injury acting up again.) 
– PWF actually did run a show in Miami, drawing a successful crowd of 2800, with Ken Shamrock coming off as the biggest star of the show in a victory over Minoru Suzuki via armbar.  Roberto Duran, preparing for a mixed match against Funaki on 4/19, was at the show and weighed 249 pounds, which Dave thinks is a bad sign for his upcoming match.  (He sure didn't say "no mas" to the carbs, AM I RIGHT?) 
– Correction from last week:  Ringboy Tom Cole actually settled for $50,000, and not the $70,000 reported previously.  Dave had also reported it as a "no cut" contract, but that wasn't the case.  (This kid needed a better lawyer.)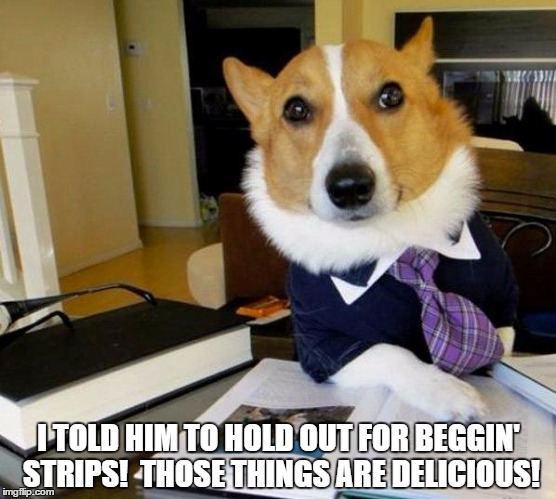 – Update on Jim Crockett:  Not technically "fired" by WCW, but sent home for being disruptive.  So he's still getting paid, but doesn't have any involvement in decisions.
– Koko B. Ware, who was the USWA champion at the time, worked a WWF house show in Memphis as a curtain jerker, and that didn't exactly thrill Jerry Jarrett and Jerry Lawler, and Koko promptly dropped the title back to Kamala as a result.
– Also in the doghouse is Jimmy Valiant, who cut a promo on Brian Christopher about how he used to change his diapers as a baby.  This angered Jerry Lawler, who doesn't want people knowing that he's old enough to have a grown up son.
– The Memphis wackiness continues, as Dr. Death and his nurse (who wields a deadly badpan as a weapon) are now being countered by King Cobra and his Aunt Gertie, who uses a rolling pin to even up the odds.  (I too am equally amazed that this territory eventually went out of business.) 
– The latest taping of Global was down to 400 people, with a bunch of those freebies, as business continues to worsen for them.  In an effort to win back fans, Mike Davis has become The Viper, changing his look, interview style and gimmick in order to mimic Jake Roberts. (Spoiler:  It didn't work.) 
– The SWS TV show in Japan was cancelled by the station, so that's not good.  It was replaced by RINGS, which draws better ratings despite not having any stars outside of Maeda.
– Hercules was supposed to be on the latest tour, but he's done with the WWF and had to cancel.
– JWP, which closed down a few weeks ago, relaunches on 4/3 after restructuring.
– House show business continues to be crazy good for the WWF despite all the issues, as they drew a record gate in Memphis and then 11,000 in Philly and 15,000+ in MSG for Hogan & Piper v. Flair & Sid.
– Del Wilkes continues to work house shows in advance of coming in full-time soon.
– Apparently the new format for WCW Saturday Night will be like Prime Time Wrestling, with a talk show format and all the major angles switching to WCW Worldwide instead.  The first show, for 4/4, was taped this past week and came off as kind "a lot of room for improvement".  (Thankfully they came to their senses)  The main event for each show will be a 2/3 falls match, plus lots of interviews.
– Big Van Vader will be getting a megapush when he comes in full-time.
– With Van Hammer out, JT Southern is already lost in the shuffle and will be switched to the Freebirds instead.  (That kind of makes sense, but he was gone right away.) 
– And finally, no official word, but rumor is that Tom Zenk pleaded guilty to his steroid charge and got probation and a fine.   And Dave thinks that voluntary compliance with the policy in WCW is only allowing those who don't volunteer to get even bigger, so perhaps it's time for Frey to get a little tougher on the issue.