This week…how to put this…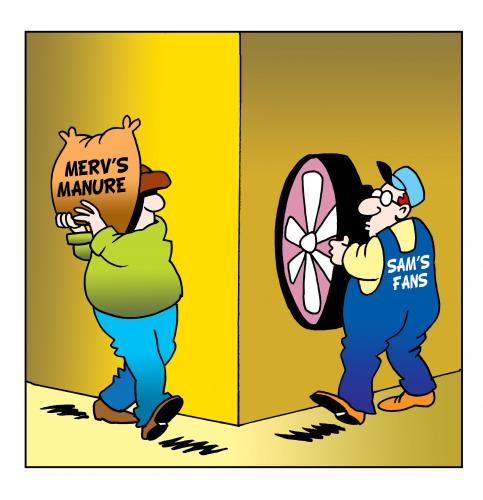 Yeah, that.
– Things are rapidly falling apart for the WWF and the wrestling business in general, with major news outlets breaking stories about steroid trafficking, sex scandals and the WWF lying about all of it. And now WCW and GWF are both starting to panic about potential aftershocks to THEIR business as well.
– Not only are the usual suspects talking, but now a steady stream of wrestlers are coming forward to blow the whistle on the WWF and some are even getting death threats.  Case in point, Billy Jack Haynes, who spoke to the LA Times and then his father started getting calls from someone warning that "if your son doesn't back off, he'll be six feet under".  (Anonymous threats to a conspiracy nut like Haynes is like tossing C4 on a campfire.) 
– As Billy Jack tells it, he asked Pat Patterson for a job while his friend Brian Adams was on the speakerphone talking to Pat, and Pat offered Billy a tryout in Texas at the TV tapings. So Haynes drove down from Portland, and when he got there Vince told him to get lost. So he went to Amarillo the next night, and Vince again told him off.  Haynes finally exploded and was about to knock Vince out, but Hercules prevented it, and Haynes drove 1700 miles home again with no job.
– So with that bitterness established, Haynes went to the LA Times and told them all about the drug use he observed and participated in during the 80s, including a fairly infamous incident where a combination of steroids and codeine gave him an irregular heartbeat on a plane ride and he needed shock treatment to correct it.  He thinks that Graham's "90% of the WWF is on steroids" claim is actually generous and it's closer to 100%.  He claims that he's injected Hogan with steroids on more than one occasion.
– He also related a story about an executive wanting to get into his shorts and sticking a finger up his ass as he got out of the shower.  (Clearly JBL has a future in the front office, then.) 
– The cocaine tests of the 80s were easily beaten by clean guys pissing into balloons (giving you a bag of warm urine), although today the trick doesn't work because the tests are monitored.
– Over to Geraldo Rivera, who is doing a show about a former ringboy (15 years old at the time) who is also coming forward with allegations of sexual abuse in the WWF, plus the allegations from Barry Orton.  A third ex-WWF talent is also coming forward, but was advised by his lawyer to leave it out of the public eye and seek justice in court instead.
– And now for ANOTHER bombshell, as Vince claims that Patterson and Garvin resigned for the good of the company, even though their names never came up in the news and weren't named in any publications.  However, while they resigned on their own, ring announcer Mel Phillips was suspended because of fears that his name would inevitably come up when this stuff became public. In fact, Mel had previously been fired by the company years back for some kind of similar incident, but he was taken back after it blew over, so now it REALLY looks bad for the WWF.  Regardless, most people think that Patterson is actually working behind the scenes while acting under the illusion of a resignation. (It pretty much came out later that it was indeed exactly that.) 
– So now Vince has taken a new strategy with the press:  Portraying himself as the victim of a conspiracy who has made a few mistakes recently, but shucks, who hasn't?  In fact, he admits that MAYBE the whole Gulf War exploitation and snake-bite angles might have been a tad over the line, but he's still the sympathetic babyface here and the FAKE NEWS are the bad guys.  Also, they're DONE with steroids.  "We've come to a point where size doesn't mean anything anymore," Vince was quote as saying, "We'll always have our Earthquakes and Typhoons, but no more steroids."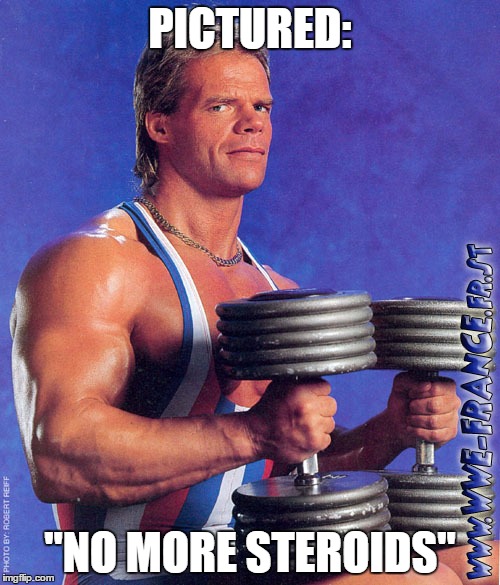 – Frankly, Dave is just impressed that Vince managed to keep all this stuff behind the scenes from turning into a giant shitstorm of media coverage for as many years as he did!
– On the bright side, if you can call it that, a few of the papers with major stories already written are showing signs of getting cold feet and holding off for the time being.  Most notably, the 20/20 piece, which would be devastating to the industry, is being postponed for another week.  Vince has been trying to get Hogan to do some press interviews with him to rebuild their image, but thus far Hogan has refused.
– In what is increasingly becoming a sidenote to the craziness going on, Wrestlemania is 4/5 from Indianapolis, and it's been basically confirmed that Lou Ferrigno was supposed to be the guest referee for the main event before he pulled out of the WBF.  Tickets are sitting around 30,000 paid thus far, which should look fine on TV.
– Both Hogan and Piper are of course done after Wrestlemania, off to pursue their dreams of Hollywood.  Vince is now throwing Hogan under the bus about stuff like the Arsenio interview, claiming that he told Hogan to tell the truth and whatever lies that Hulk chose to tell are all on him.  Dave thinks it's kind of unfair for Hulk to be the scapegoat here for the hypocrisy of wrestling in general, just like it was unfair for Ben Johnson to be the scapegoat for Olympic drug testing when "Florence Griffith Joyner really did need a shave worse than Bruce Willis."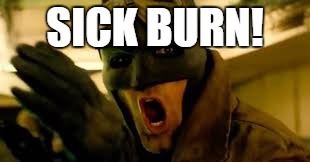 (Real talk:  Despite many allegations and suspicious behavior, Flo-Jo was rigorously tested in those Olympics and passed all the tests with flying colors.) 
– Anyway, even though Hulk might be a victim, he's had MONTHS to come clean on his own, and he's chosen to repeatedly continue lying about the situation despite the truth being out since before his initial appearance on Arsenio's show. And now he won't even talk to the media.  So a lot of it is on him at this point.
– Now the game has become "Can Vince track down the alleged victims and 'make it right' before they take it to court?"  The victims taking their case to Geraldo and not the legal system is already kind of shady on their part, but this is still potentially devastating to the WWF.
– Also, because we haven't had ENOUGH shots fired, Murray Hodgson filed suit against the WWF because he claims that he was hired to be host of the WBF show on USA, but was then fired after turning down a "date" from Pat Patterson.  The part of the suit against Patterson had to be dropped for technicality reasons, but Murray's lawyer isn't shy about naming names to the press regardless.  Vince maintains that Hodgson was fired for being incompetent.  (Considering that David Otunga and Byron Saxton have had steady employment for years now, I can only imagine how bad you have to be to fired for THAT reason.) 
– Back to steroids, as Vince has hired some of the top experts in the field to beef up his testing, and has now admitted that, OK, 50% of the wrestlers tested failed the first test. But now it's down to 15% as of the last test.  And, in shocking news that will shock everyone reading this, Hulk Hogan passed all four of his tests.
– OK, finally over to wrestling stuff.  WCW will be doing a PPV on 9/13 from "Big Van Vader University" in Colorado, called "Campus Crush".  And the NWA tag team titles will be decided in some kind of tournament in the US this summer and then unified with the WCW tag team titles.
– As expected, the Meadowlands officially dropped WCW as a tenant and has gone back to the WWF-exclusive deal again. The last show with WCW will be 3/31.
– In more good news for WCW, not only did SuperBrawl flop, but TV ratings are nearing record lows again.  (Bye bye, Frey)
– To Japan, where Dave thought that the big Budokan Hall show on 3/4 would be where Misawa finally won the big one, but Stan Hansen beat him in the main event to retain the Triple Crown instead.
– Brian Blair is working New Japan in a singles role, as "The Killer Bee".  (That must make the masked switch gimmick a pain in the ass to pull off.) 
– Eddie Gilbert was supposed to turn heel in Global, but with the Patriot leaving for the WWF right away he's been forced to remain the top babyface.  (Poor bastard.) 
– The promotion that was running Calgary as Stampede Wrestling is already toast.
– Steve Williams & Terry Gordy debuted for WCW as a tag team on 3/9, but the matches won't air until June.  The gimmick is going to be that they renounce their American citizenship and declare Japan to be the greatest.
– JT Southern also debuted as a foil for Van Hammer, and had everyone backstage cracking up when he did a promo where he declared that Hammer can't sing, can't dance, can't play guitar, and can't wrestle.  Dave does note that in all fairness, we don't know for sure what Hammer's level of dancing ability actually is.
– Nikita Koloff was also back, as a babyface.
– Dave really hopes that Eric Bischoff is successful in getting a job as a game show host because he's really annoying on TV for WCW.
– The SuperBrawl bonuses from Kip Frey went to Steamboat, Pillman, Liger and Rick Rude. Speaking of which, when Liger returns it'll be in a tag team with Pillman.
– To the WWF, where the TV tapings on 3/9 saw the beginnings of a Bret Hart v. Shawn Michaels feud.  (As if anyone would buy THAT.  We know they're actually good friends!) 
– Both the SST and Rip Morgan/Jack Victory got tryouts to fill the void in the tag team division.  (How did the Samoans not get a job immediately?  You'd think Vince would have LOVED them!) 
– And finally, apparently the Flair interview on Superstars that everyone is raving about was the 17th take.  (The WWE Network barely scratched the surface of this stuff with the Jerry Springer series that they produced a couple of years ago, but there's THOUSANDS of hours of outtakes and bloopers that they could fill entire shows with for almost nothing.)