I was actually going to redo the Halloween Havoc 90 rant based on the full PPV version that I've never seen…but the Network only has the Turner Home Video version.  That seems like a pretty huge oversight.
Well, let's see what Dave thought about the show…
– If you weigh creativity v. credibility, then you're looking at the difference between GLOW and the UWF, and you can't really have both at the same time.  The NWA tried for both with the finish of the Sting v. Sid match at Halloween Havoc, and people are sharply divided on the effectiveness of it.  One group thinks that wrestling in the US is a joke anyway, so why not go all out?  (Really, in the long run, it didn't end up being a particularly memorable finish or match.)  Dave thought that given all the factors and limitations put on the show by the higher-ups, the finish was brilliant.  A pinfall in the main event was demanded, but they didn't want to beat Sid clean, so that's what they came up with.  (Given hindsight, they probably would have beaten Sid like a drum had they known how quickly he would jump to the WWF.)  Most fans thought that the show was better live, and the really big problem was that they delivered yet another screwjob finish at a time when they can't afford to be delivering screwjob finishes.
To the review!
1.  In the dark match, Tim Horner pinned Barry Horowitz in 8:33.  **1/2
2.  In the second dark match, Reno Riggins pinned Rip Rogers in 3:57.  *
3.  Tommy Rich & Ricky Morton beat the Midnight Express in 20:49 of a 20:00 time limit match.  They did a few comedy spots with Cornette, but there was lots of stalling.  And then Morton took a beating for nine minutes straight and SHOCKINGLY it got good.  All four have been doing this shit since before PPV was even invented, notes Dave, so they knew how to do the things.  Southern Boys came out dressed as Cornette for the distraction and Rich pinned Stan Lane for the win.  Eaton was awesome, the rest was merely very good.  ***1/2  (This, sadly, marked the end of the Midnight Express, although it gave us a classic Jim Cornette extended rant in a later shoot interview.) 
4. Terry Taylor pinned Bill Irwin in 11:54.  The match was set up as a way to showcase new WGN announcer Jack Brickhouse, but the problem is that 99% of the country has no idea who he is.  Also, Irwin has lost a ton of weight and cut his hair, so instead of Wild Bill Irwin, he's more like Normal Bill Irwin now.  **3/4
5. Brad Armstrong pinned JW Storm with an inside cradle in 5:02.  Storm has potential but is super green. *1/4
6.  The Master Blasters beat the Southern Boys in 7:17.  Dave thinks there's some potential in "the big guy", but he needs a better gimmick.  The whole match was a showcase for Jim Cornette monologuing at ringside and making jokes about the babyfaces.  Steele pinned Armstrong with a stiff clothesline, but the Boys dragged Cornette into the ring and spanked him to get revenge.  (That all led absolutely nowhere, of course.)  * 
7.  The Freebirds beat the Renegade Warriors in 17:28, which was "roughly 20 minutes longer than they should have been out there for."  Dave felt it was painful enough watching it, so he won't make us suffer by reading about it as well.  Garvin had a bad knee, but Dave's not sure what the excuse is for the other three.  -**
8.  The Steiners beat the Nasty Boys in 15:24 to retain the US tag titles in a great match.  Probably the stiffest of the year.  Scott Steiner stole the entire PPV here, and Dave thinks they should make him World champion as fast as humanly possible.  They're weren't allowed to blade, so Rick busted Sags open hardway with a chair.
9.  Junkyard Dog pinned Moondog Rex with a headbutt in 3:15.  Dave thinks that they should have done an intermission instead.  DUD
10.  Doom went to a double countout with Ric Flair & Arn Anderson in 18:20.  For some reason they were doing time calls in the match and shaving time off them each time.  It was sad to see Flair moved down, as he's losing the star aura already.  Good but not great, and they had already done a double countout on TV the week prior.  ***
11.  Stan Hansen won the US title from Lex Luger with a lariat in 9:28.  They made the 5:00 call at 2:00 for some reason.  Nobody believed the near falls because they've never seen Luger do a job before, but Luger was a team player and went down to the lariat.  **1/2
12.  Sting retained the NWA World title over Sid Vicious in 12:40.  Sid was the clear babyface here, but the match stunk for a main event.  Sid can't work, but he looks phenomenal standing still.  They brawled to the back, but when they returned it was Barry Windham dressed as Sting, who immediately did a job to Vicious to apparently change the title.  The place came unglued for the title change, but Sting came out with his arms tied up like he had been kidnapped, splashed Sid in the corner, and pinned him to retain.  *1/2  for the finish.  (Although there was some interest and controversy in the finish at the time, they never followed it up with anything and the regime was about to be overthrown anyway.) 
– Dave notes that the show was TECHNICALLY sold out, because the UIC was set up for 8000 people and there were 7000 tickets sold and 1000 freebies, but if they had walk-up business they could have easily sold the blocked seats and let more people in.  Buyrate estimates appear to be between 1.2 and 1.5 (Final number was 1.3) which should make them more money than the Bash due to increased price of the show.
– Paul E. was really strong as an announcer with Jim Ross.
– To Japan now, as it appears that the Tokyo Dome show will be from the WWF/SWS combination, not New Japan.  All Japan was given a meeting out of courtesy to Baba, but they were never seriously in the running.  New Japan pulled out because the WWF's terms were too steep (Imagine that.)  so that leaves SWS.  Funny note, as one of the sticking points with New Japan was when they were discussing talent exchanges like in the old days, and Vince's offer was the Bushwackers.  It pretty much fell apart from there.
– Dave now has a regular Mexico section every week, by the way, as he's gone from "I've heard they're a bunch of flippy masked guys" to regularly watching all the TV and covering shows in full now.
– World Class continues to spiral, as they're down to 160 people for the latest show with half of the front row empty this time.  Kevin has been out with a bleeding ulcer but they can't keep the story straight on the show as to why he's been gone, which just leaves things a mess.  Kevin has been buying TV commercials on Channel 11 in a desperate attempt to get people out to the shows, and they start with him going "Hi, remember me, I'm Kevin Von Erich" and go downhill from there.
– To Memphis, where Jerry Lawler beat rookie MC Jammer to retain the USWA title.  It was supposed to be Mean Mark doing the job here, but when he got wind that Jerry Jarrett wanted him to come in and lay down for Lawler just before he was going to the WWF to get the biggest push of his life, he decided to make the smart move and no-show.
– Scott Norton debuts for New Japan on 11/1, which Dave notes should be "something to see" and that they've never had their own Tom Magee before.  (Oh Dave, so mean and yet so funny.) 
– Tony Halme debuted as "a boxer" on the 10/25 show and knocked out The Soul Taker in the third round, and Dave reiterates that Soul Taker will be retiring and joining the military.  (Maybe Vince should have brought him in as Colonel Kama Mustafa?) 
– The UWF booked the Tokyo Dome on 12/29, which is weird to Dave because there's no matchup they have that can sell 60,000 seats.  A Tenryu v. Maeda match would do monster business, but Maeda is sticking to his guns and won't work with any other promotions.
– Jerry Lawler is currently in a "feud" with Mid South Coliseum manager Beth Wade over beer sales, as the Coliseum had stopped selling beer years ago due to rowdy fans causing problems.  Lawler is opposed to bringing it back, but Wade wants it reinstated because security is better now and thus they can make more money off beer sales.  Lawler thinks they're trying to force wrestling out of the building by going this route.
– The WWF is taping SNME on 10/30 in Fort Wayne, and logistics of their tapings mean that it's pretty much a given that the Rockers v. Hart Foundation match announced is going to be a title change with Neidhart leaving.
– The WWF is shocked and appalled that anyone would think they booked Chicago on 10/27 to fuck with the NWA's PPV, and they claim it was merely a move done because Hogan was unavailable for a Meadowlands show.  In completely unrelated news, they also booked the Nassau Coliseum on 1/11, which by a STAGGERING coincidence is the same night as the NWA's big Meadowlands show.  HOW COULD THIS HAPPEN?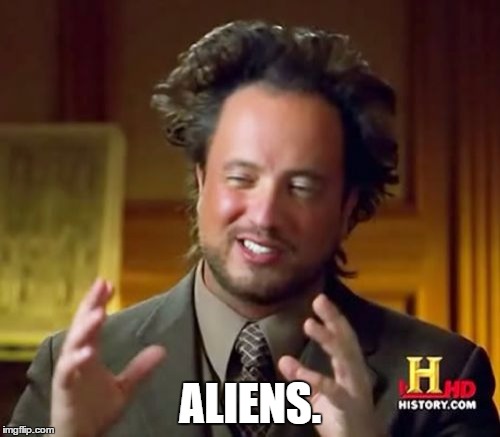 – It's the only logical conclusion!
– They also tried running Greensboro the night after Halloween Havoc, drawing 800 paid and delivering the worst show in the history of the building.  They started teasing the Virgil babyface turn on this show, however.  Also, despite the ridiculously low attendance, they still drew better than the Sting v. Black Scorpion matches have been doing.  (Ouch!) 
– Dusty Rhodes has dropped the polka dots and gone back to his usual outfit for the house shows now.
– To the NWA, where outside of a decently-drawing PPV show, house show business is among the lowest in the promotion's history with Sting on top.
– Supposedly the NWA is bringing in real Russians for their international tag team tournament at Starrcade, but not the ones that Inoki used.  Actual Russian amateur wrestlers.  Dave is kind of terrified how bad this show is going to be.
– Barry Windham is not booked for any November shows, and the finish of the Sting-Sid match was his idea.
– Legal update:  Jim Cornette wasn't in any trouble over the tennis racket incident in Altoona, since the guy jumped the railing and attacked him first.
– They ran Toronto on 10/25, spent a bazillion dollars on travel costs and exchange rate, and only drew $12,000 Canadian.
– Dave runs down the card for the upcoming LEGENDARY Clash XIII show, and I'm counting the days until we get to THAT disaster.  Dave is already rolling his eyes at impending classics like the Steiners v. Magnum Force and Sid Vicious v. Nightstalker, and the best part is that he HAS NO IDEA HOW BAD IT REALLY WOULD BE. I'm gonna have a bowl of popcorn ready for the recap!  Dave notes that they're basing this shitty lineup on the strong ratings that the last Clash did, feeling that they've got a "magic bullet" for ratings success now and will go back to it again.  (This promotion needs a magic bullet all right…) 
– And finally, they did an angle on WCW TV where Black Scorpion kidnapped a girl (who was wearing a "WCW Crew" t-shirt) and made her reappear on the other side of the arena via magic box.  It was clearly a different girl and a different Scorpion on the other side, of course, but Dave is just like "Eh, whatever" and completely broken by this storyline anyway.